Not Subject to Delays
Acrol Modular Buildings provide a full modular building turn key design, manufacture and installation service. From concept, design, site surveys, groundworks, manufacture, installation and handover. Our engineers and construction staff provide the highest standards of service to ensure your building meets your requirements while complying with all necessary standards.
As we are not subject to delays caused by inclement weather, delivery on time is the norm, and as associated groundworks for the project can be progressed at the same time as the building is being manufactured, shorter lead times from placement of order to handover can easily be achieved.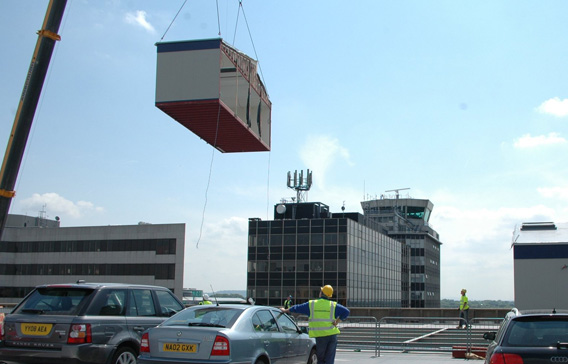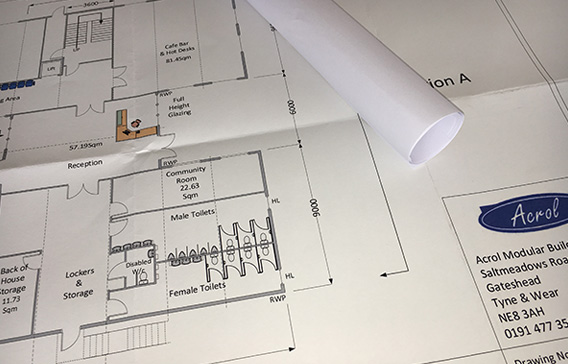 Design Services
Whatever the size and nature of your project Acrol Modular Buildings will work closely alongside you to ensure that everything goes smoothly and will keep you aware of progress on the job throughout the entire contract.
From outline discussions in the early design stages, through full site surveys, preparation of technical drawings, the processing of planning applications and obtaining building regulation approval, Acrol Modular Buildings listen, advise and implement all necessary activities on your behalf.
Creating Space
Acrol Modular Buildings offers a wide range of modular and portable buildings, ideal for temporary or permanent office spaces.
Being of modular construction, these buildings are able to be added to as your business needs change with modules adding further space and facilities as you need them.
A modular building enables you to very quickly increase your capacity or create high-quality new workspaces, with no capital outlay. Our specialist installation teams will assemble your building on site quickly, safely and efficiently.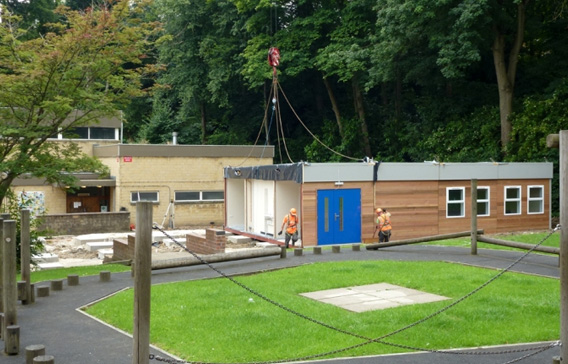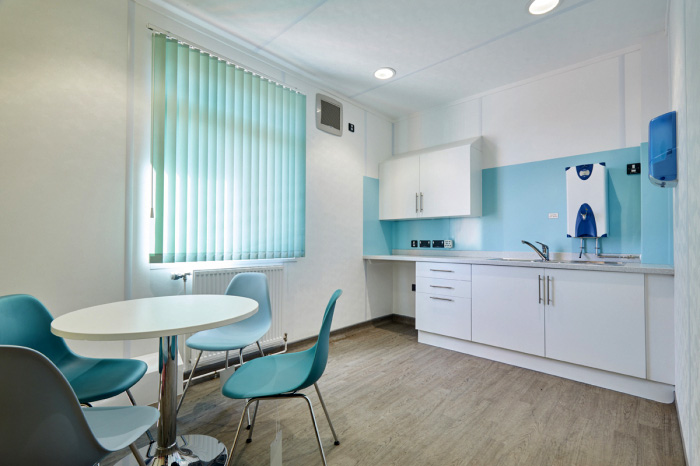 Services Designed to Meet Your Requirements
Both internal and external finishes can be to your specification, whatever your taste may be, the internal finish can provide an environment to meet your business requirements.
Our modular buildings can be fitted with all plumbing, electrics, heating and internal finishes before leaving our premises. Modules / cabins are then delivered to site , where they are crane positioned onto pre-prepared foundations, all in a very short space of time.
External Finishes
Externally, finishes are available from resin based textured paint, through architectural steel panels, to a brick skin. Whether you are reflecting your corporate image or meeting local planning requirements, we are able to provide a building that will suit all your needs.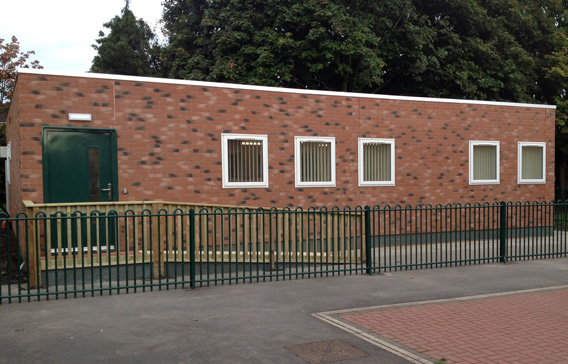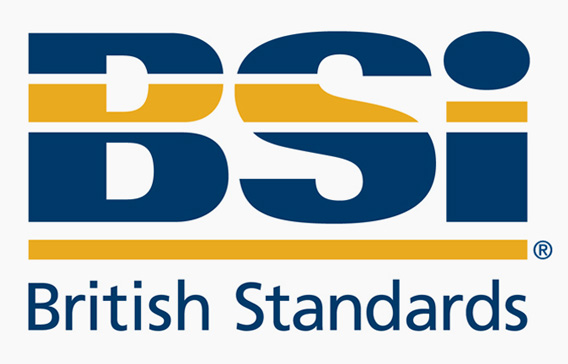 Codes of Practice and Compliance
Our buildings are constructed in full accordance with relevant British Standards and Codes of Practice and also in full accordance with current Building Regulations.
In situations where regulations are more stringent due to location, environment or use, the buildings are specially designed to meet the required performance standards.
Independent Structural Framework
The steel framed modular buildings that we manufacture are designed around an independent structural framework allowing complete flexibility in planning your project.
With all loads taken through the steel frame, an infinite variety of cladding finishes and glazing panels can be applied to ensure your project is not only structurally sound but also aesthetically pleasing.